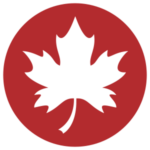 Canadians have died due to apparent opioid toxicity between January 2016 and March 2021.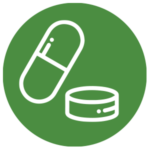 of apparent opioid toxicity deaths.
In 2020, non-pharmaceutical overdoses accounted for 76% of apparent opioid toxicity deaths.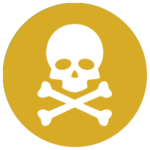 In 2020, 6,306 people died of apparent opioid toxicity (avg of 17 deaths per day).
75% of accidental opioid toxicity deaths involved fentanyl.
Most accidental opioid-related poisoning hospitalizations occurred among males (64%).
Most accidental opioid-related poisoning hospitalizations occurred among individuals aged 20-40 years (52%).
January 2019-January 2022
6,887 confirmed opioid related deaths between January 2019-January 2022.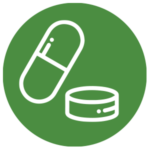 January – December, 2019: 1,512 confirmed opioid related deaths.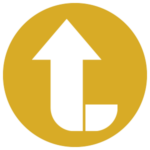 Between Jan-December 2020, we have 2,419 confirmed opioid related deaths (60% increase).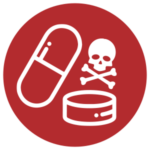 Over 50% of the deaths since the pandemic were due to a combination of an opioid with a stimulant (cocaine, meth, etc.).
Opioid-Related ED Visits.
346 opioid-related ED visits in Windsor-Essex, which is 3.2 times greater than the 108 opioid overdose ED visits in WEC in 2016.
Opioid-Related ED Visits.
Males: 24-44
continue to be the most likely group to have an opioid-related emergency department visit.
Regional overdoses most usually caused by Fentanyl.
Hospitalization rates for opioid poisoning in CK are higher than Ontario and the Erie St. Clair region.
EMS Calls required Naloxone.
Throughout 2017 and 2018, CK EMS responded to 61 calls related to opioid toxicity and administered Naloxone in 64% of calls.
CK individuals aged 25-44 experience opioid poisoning hospitalizations at a rate nearly 2.5x higher than their provincial counterpart.
Between 2016-2017 alone, the rate of ED visits for opioid poisoning increased by 76%.
opioid-related calls to CK EMS so far.
opioid overdose-related ED visits by CK residents in 2022 so far.
confirmed opioid-related deaths in CK between January and December 2021.
Why do people use drugs?
To have self-confidence and feel good
Availability – some drugs are easier to access as they are cheaper
Drugs san suppress your appetite, which may be relevant to a person experiencing an eating disorder or experiencing food insecurity
For persons who are unhoused, stimulants help them stay alert and protect them from theft or assault
A belief that the drug helps them with their work or school performance
To help alleviate physical pain
To help relieve symptoms of anxiety, depression, and other mental health disorders
To numb emotional pain
To help cope with difficult life situations
International Overdose Awareness Day
Held on August 31st, International Overdose Awareness Day is a global event meant to raise awareness of overdoses, reduce the stigma of drug-related deaths and acknowledge the grief felt by families and friends. It was first initiated in 2001 in Australia by SJ Finn who was managing a needle and syringe program at the Salvation Army Crisis Centre in St. Kilda, Victoria. It's first day saw 6,000 silver ribbons distributed across the country and into New Zealand. Since then, the day has grown and is now recognized in over 40 countries.
If you would like to honour someone lost to an overdose, you may access our online commemorative space (see link: ). Alternatively, you can come to our agency located at 511 Pelissier Street between Monday, August 15th and Friday, September 2nd to write the names of your loved one(s) in the commemorative space hosted in our lobby.
Whatever a person's reasons are for using drugs, we must understand as both service-providers and community members that these reasons are important and entirely valid. Rather than judge a person for their coping strategies, we should try to  "meet them where they are at" and express empathy and compassion.
Get trained on administering Naloxone
On August 31st, 2022 our Harm Reduction Community Education Coordinator will be hosting an online workshop, covering topics such as opioids, myths around opioid use and overdoses, and how to administer nasal Naloxone. Register as soon as possible as there is limited capacity:
Visit Here
For a list of locations that provide Naloxone:
Visit Here
Consumption and Treatment Services (CTS)
Consumption and Treatment Services are integral in preventing overdose deaths and the transmission of blood-borne infections such as Hepatitis C and HIV.
For more information
Visit Here
Decriminalize & Legalize
There is a growing consensus among Canadian public health and policy experts that criminal penalties for drug possession has resulted in extremely harmful situations and potential death of persons who use drugs. When persons who use drugs are stigmatized, it reduces their likelihood of accessing health services, including harm reduction services such as needle syringe programs, consumption and treatment services, etc.
Reducing or removing the penalties can encourage persons who use drugs to be more up front with public health professionals, and more likely to access harm reduction-based services that would reduce the risks of overdose deaths and HIV or Hep C transmissions.
Decriminalization and/or legalization would save law enforcement dollars that could then be redirected towards education and prevention, as well as social interventions that promote the health of persons who use drugs and their families.
For more information
Visit Here
In Memoriam
If you would like to share the name of somebody who you would like to be remembered please fill out the form below.